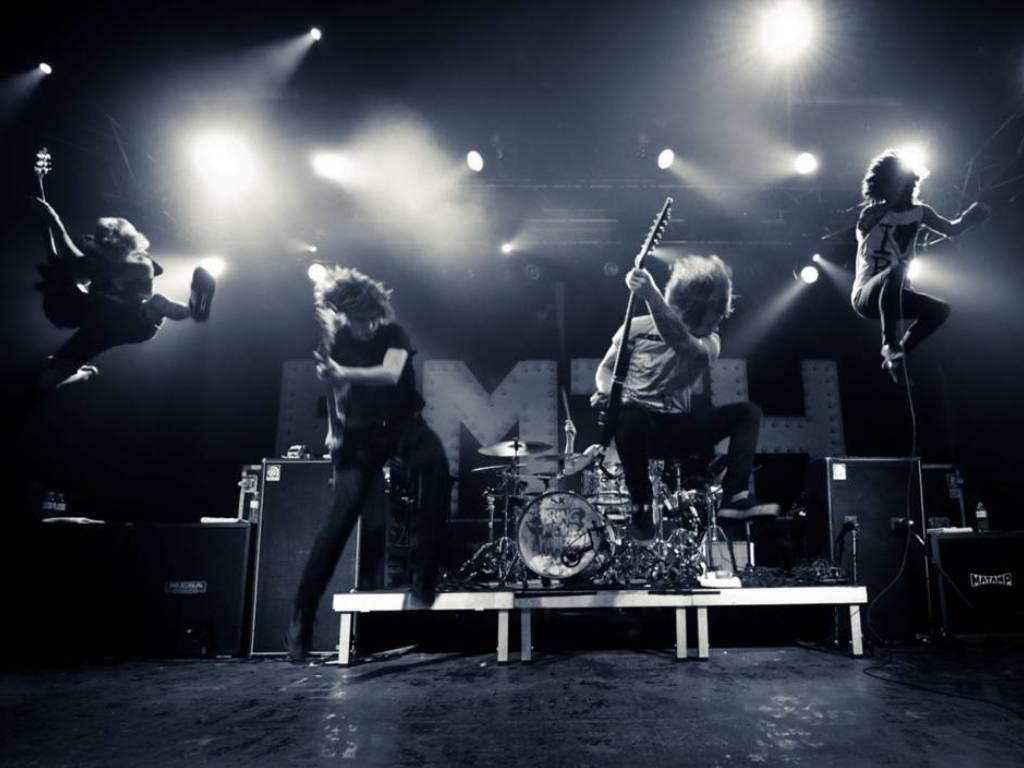 Bring me the horizon from Sheffield, Yorkshire, England, It started when five young people came together from several deceased bands around their local area, in March 2004, taking influences from death metal and metalcore defining their sound as Deathcore.
Members of the band:
~ Oliver Sykes – Vocalist
~ Curtis Ward - Guitar
~ Lee Malia - Guitar
~ Matt Kean - Bass
~ Matt Nicholls – Drums
The name of the band is due to a dialogue of the movie "Pirates of the Caribbean": The Curse of the Black Pearl; in which Captain Jack Sparrow pronounced "Bring Me That Horizon", so Oliver Sykes modify it a bit changing one word of the sentence gaining "Bring Me the Horizon".
BMTH began to gain popularity immediately; when they started to give performances in the UK with bands like Zao, The Nothing, Shaped by Fate and Johnny Truant. A large fan base was created with them. Their concerts were filled each time more and more.
On October 2, 2004, the band released their first EP, This Is What the Edge of Your Seat Was Made For, the EP has 4 songs, the same day it was announced that the EP contained a single / video, Traitors Never Play Hangman. On 21 November re-release this EP in the U.S., becoming known.
On October 30, 2006 they released Count Your Blessings, which makes them traveling with Lostprophets, The Blackout, Killswitch Engage and The Haunted. Then they made a tour around UK during March and April 2007 called I Killed the Prom Queen. BMTH played in the Download Festival in June 2007 with Iron Maiden, Evanescence, Slayer, among others. After that the band toured around North America, where they sang Diamonds Are not Forever, song unknown at the time, showing the metalcore side of the band, which is now known.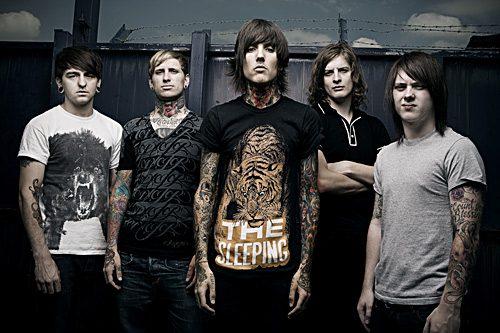 On 29 September of 2008, the band announces Suicide Season, which completely changes the sound in the band, from deathcore to metalcore abruptly with some touch of industrial music.

In March 2009, the guitarist Curtis Ward left the band. A number of reasons have been cited for his departure. In an interview, bassist Matt Kean commented that it was clear that he did not enjoy it. Some rumors tell that the desertion of the band was because he had medical problems, that he was born deaf and blind on the left side of his face and he is going deaf in his right ear. Other rumors report that he was homesick and miss the family. He actually lives with his girlfriend Helena Gomez in "some part of Sheffield."

Weinhof Jona (ex-I Killed the Prom Queen / Bleeding Through) replaces Ward on the road.
There Is a Hell, Believe Me I've Seen There Is a Heaven It, Let's Keep It a Secret was released on October 4; this has many similarities to its predecessor, Suicide Season. Contains the participation of Josh Scogin (The Chariot), Lights, Josh Franceschi (You Me at Six), Sonny Moore, and so on.
Cds
Count your blessings (2006)
Suicide Season (2008)
There Is a Hell Believe Me I've Seen It. There Is A Heaven, Let's Keep It A Secret (2010)